SORRY GUYS, I DECIDED TO SCRAP THIS PROJECT
Hey, guys. I started working on this mod for Call of the Dead about a week ago and I thought that I have made enough progress to show it off a bit.
Added Marlton Player Model, Viewhands, and dialogue
Added Weapons - [BO2] M1911, Five-Seven, KAP-40, MTAR, SMR, MP5, Remington 870 MCS, M1927
Added a way to obtain more perk slots
Added Zombie Counter
Removed George - I will add him back if you guys would prefer
Added Misty, Russman, and Stuhlinger Player Models and Viewhands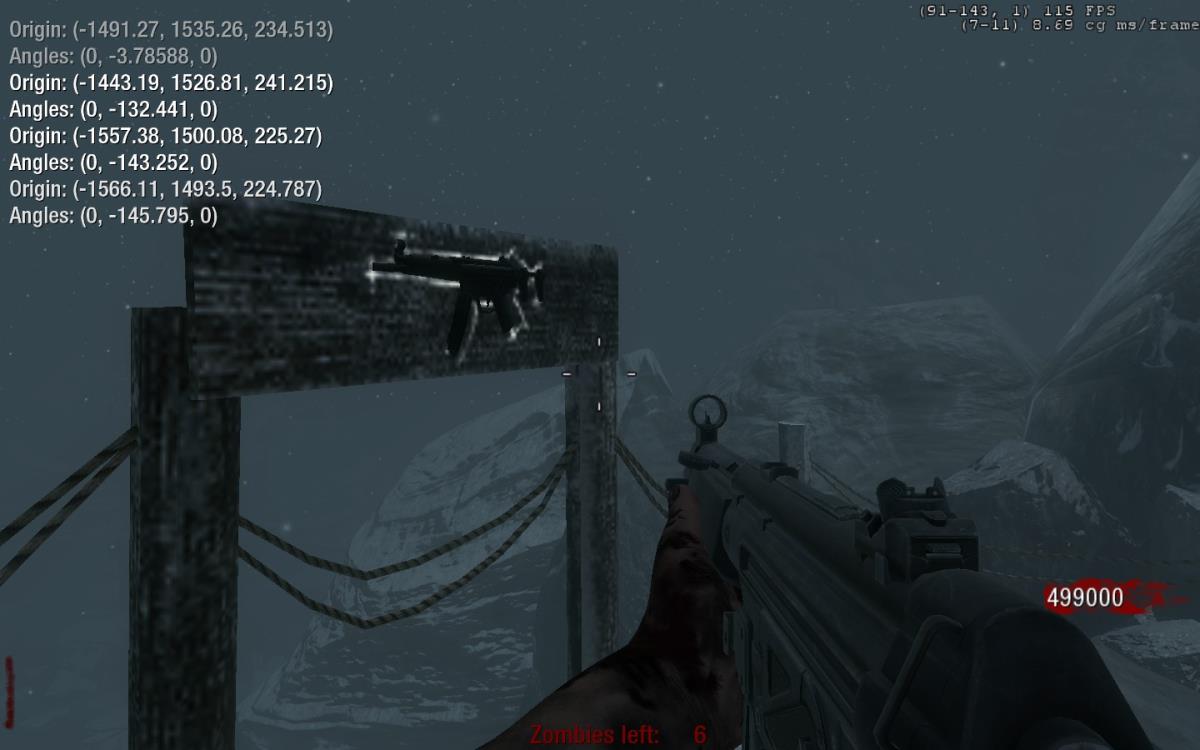 Game play - I lost early (Stupid SMR

)
[You are not allowed to view external links. Register or Login to see them]
I plan to add the other three BO2 Zombie Characters, although I will eventually release a version of the mod with the Origins players, and another with the Mob of the Dead players. I also plan to add the entire BO2 Zombies weapon list.