Everything explained better below. But this is 2.0 of the mystery box and I really hope everyone enjoys this and the effort I put into this for everyone. Anything else please let me know and I will do it.
Video will have to be delayed as my laptop could not work the video out. So hopefully tomorrow I can get one.
Here is a gif to show off a bit of how the code looks for user settings.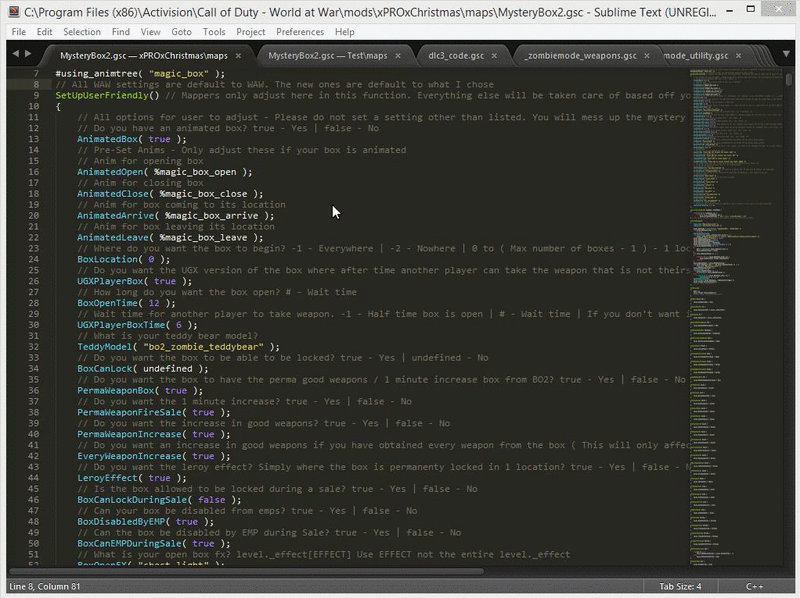 Credits:
Pashan - Ideas
UGX - Ideas
Nikolai - Testing