hey guys chances are you may have heard about Banana colada, which meant to be a PHD Alternative for BO3
What it does is that when sliding you release a splash of grease (or liquid) so the zombies would slip n Slide.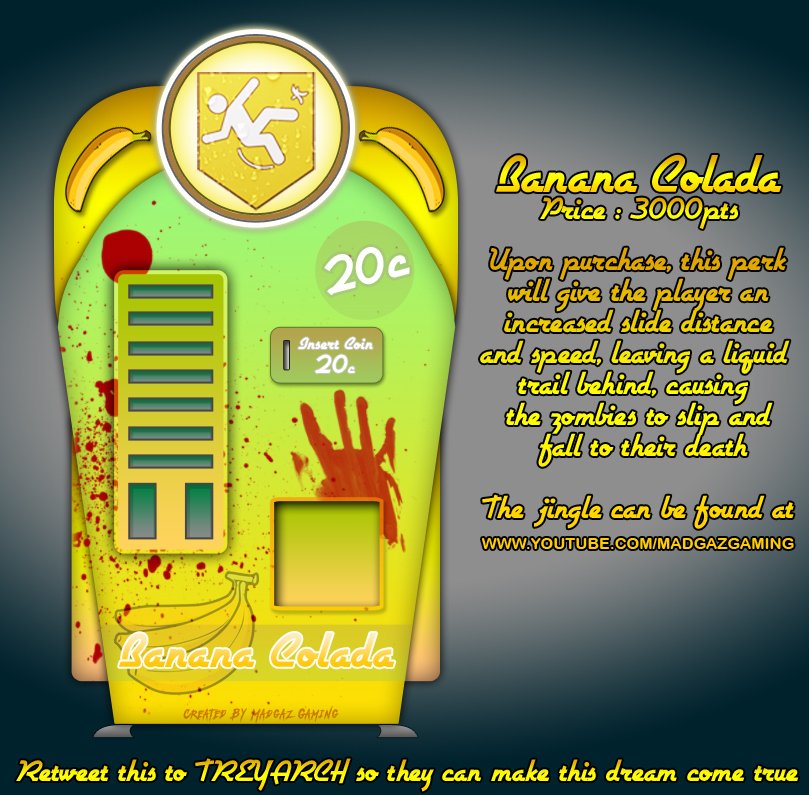 here's the link
[You are not allowed to view external links. Register or Login to see them]
So a few weeks ago a petition has surfaced for Treyarch to put this into the map as DLC 3 May be the 3rd map to not introduce a new perk (Imma find you blundell) and if this petition is signed theres a huge chance it would be added to DLC 3.
[You are not allowed to view external links. Register or Login to see them]
For guests sorry no link, you gonna have to make an account to see the reddit post and sign a petition and/or see the image