Dead Palace
Version 1.1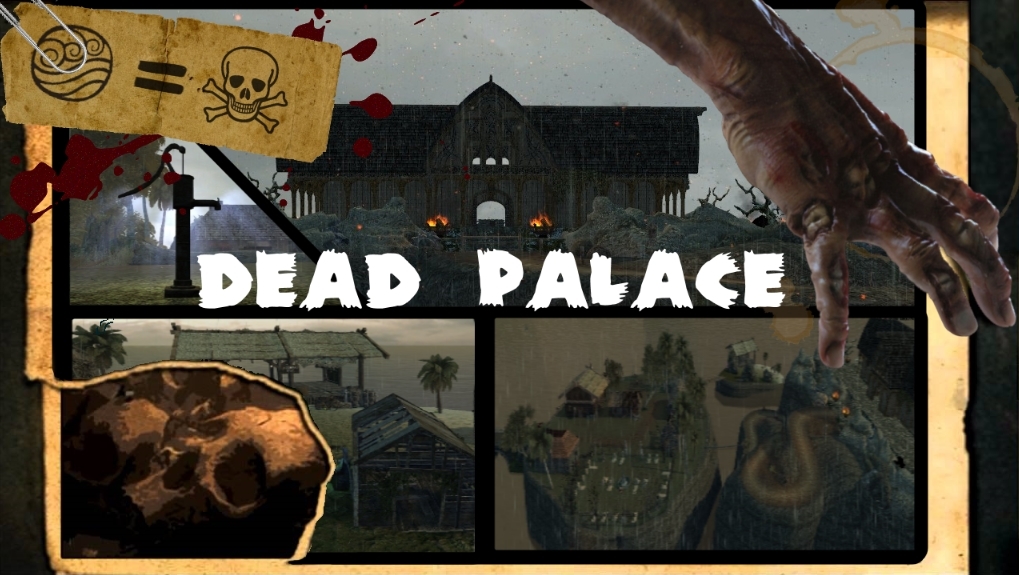 Mediafire:
Description:
You find yourself on a small island... and the tide is rising. It doesn't help that you can't swim. You must find a way get to safety before you are overtaken by the water. And if that's not bad enough, the natives are all Zombies!
Dead Palace Patch 1.1:
-Added hide-seek mini game
-Added music easter-egg
-Fixed respawning without a weapon
-Modified Scripting, Pathing, Clipping
-Switched Shovel on Gungame to Sticky Bombs (making Gungame playable)
Credits and Thanks
BluntStuffy
, Tutorials & Scripts
ZK
, Tutorials & Scripts
SajeOne
, Tutorials
BlackJackJonny
, Tutorials
TomBMX
, Melee Weapons
David Larson
, Models
Unity
, Models
Sorry but you are not allowed to view spoiler contents.