This project has not been touched in years. We have no plans to develop this mod and it should be considered as cancelled. The original post has been left in-tact below:

---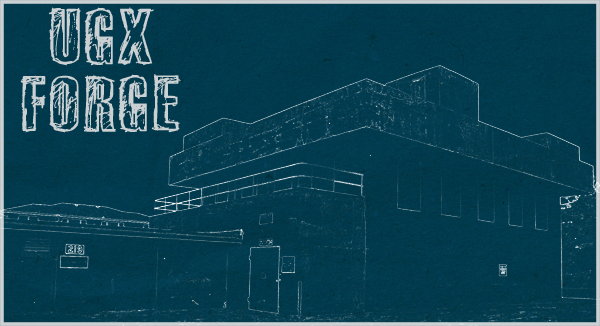 UGX Forge
Forge your own defensive structure to survive the zombie horde!
UGX Forge is UGX's latest project. It will be worked on in our spare time whenever we need a break from UGX Mod development. We will always have people working on UGX Mod but we swtich off occasionally as to who is working on which mod.
What is UGX Forge?
UGX Forge is a new mod for World at War which will allow you to build a defensive structure
in real time as you are playing the game
. It will allow you to place walls, perk machines, turrets, zombie barriers, models, and more. The zombie paths will change dynamically to adjust to the structure as it is built.
When will it be finished?
We don't know yet. We aren't working on it in full force so it may take a while but we will hopefully have it finished within a few months (assuming that we don't run into any major pathing restrictions that halt development). We have it all worked out
in theory
but we aren't far enough into development to test that theory.
How is the building controlled?
There is a special new 'weapon' called the Wrench which you can switch to whenever you want to place or manipulate your surroundings. When the Wrench is equipped, a semi-transparent builder's hud will appear and you will be able to select options for building using your keyboard. Spawned or grabbed objects will be stuck to your crosshair and will move to wherever you are looking, waiting to be placed.
Media:
[You are not allowed to view external links. Register or Login to see them]
There will be screenshots and more info soon.