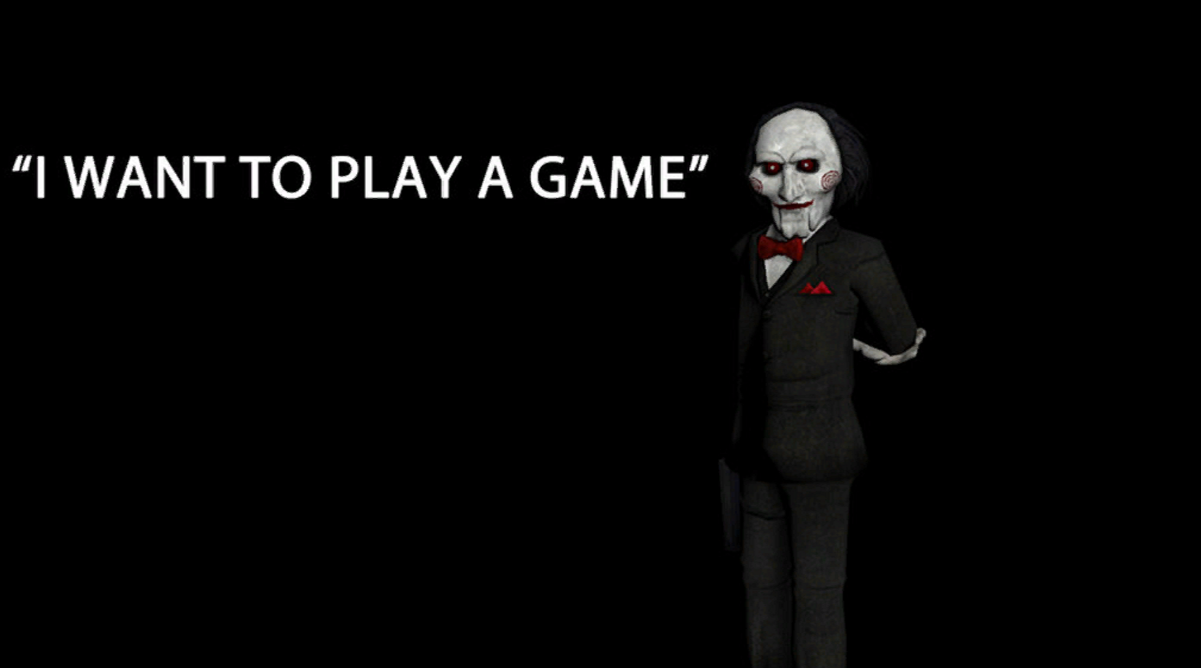 Story:
You have been captured by Jigsaw and will be put through several excruciating traps and tests in order to test your will to survive. Will you be able to survive?
About Map:
This map is unlike any other zombie map. It is mainly traps and obstacles similar to those seen in the "Saw" movies. Don't worry there are zombies, just not like in other maps.
This map features two maps in one. If you play solo the traps and obstacles will be completely different than Co-op. Co-op features fun thrilling traps that involve teamwork. You find out who your real friends are while playing this map. Solo is equally as exciting with time based traps and skill based traps. You will more than likely die several times while attempting either of these modes. Don't get discouraged though, dying is part of the map just as it was in the movies.
I don't want to give any more away about the map because I want it to be a surprise. So have fun and "Let the Game Begin".



Download Map (Note! Must Use T4M Or Game Will Crash!!!!)



Credits:
BluntStuffy
natesmithzombies
codmoddd1234
Tom BMX
If I missed anyone else please let me know
For those "special" people that need a screenshot here is one room/trap:
Sorry but you are not allowed to view spoiler contents.
Note!
You
MUST
download the .dll file below and put it in your Call of Duty WaW root directory in order to play this map. This is an engine mod that increases the limits of Call of duty WaW
The original post for this mod which has more details on what it does can be found here:
http://ugx-mods.com/forum/index.php/topic,8092.0.html
T4M DOWNLOAD LINK:
Instructions:
To install the engine mod simply go to your steam library, right click Call of Duty WaW, Click properties, Click the Local Files Tab, Then click browse local files. Then drag the .dll into that window that opens.
If you don't have the Steam version of the game your game is probably in C/programfiles(86)/Activition/Call of Duty - World at War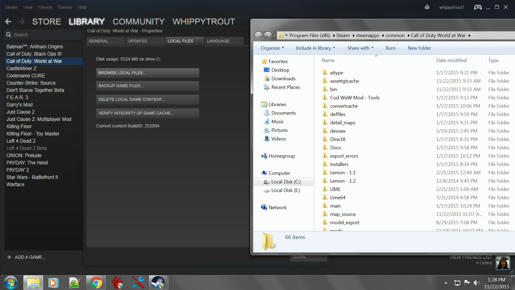 If you have a disk version of Call of Duty WaW then you must download and use a lanfix.exe. A Google search for a Call of Duty WaW lanfix exe will take you to what you need. I personally don't have the disk version of the game but I've seen respected members of this community with disk versions of the game use a lanfix in order to play and they seemed to have no issues. If you have any issues please search the UGX site for details, there are several maps using T4M and this question has been answered quite often.