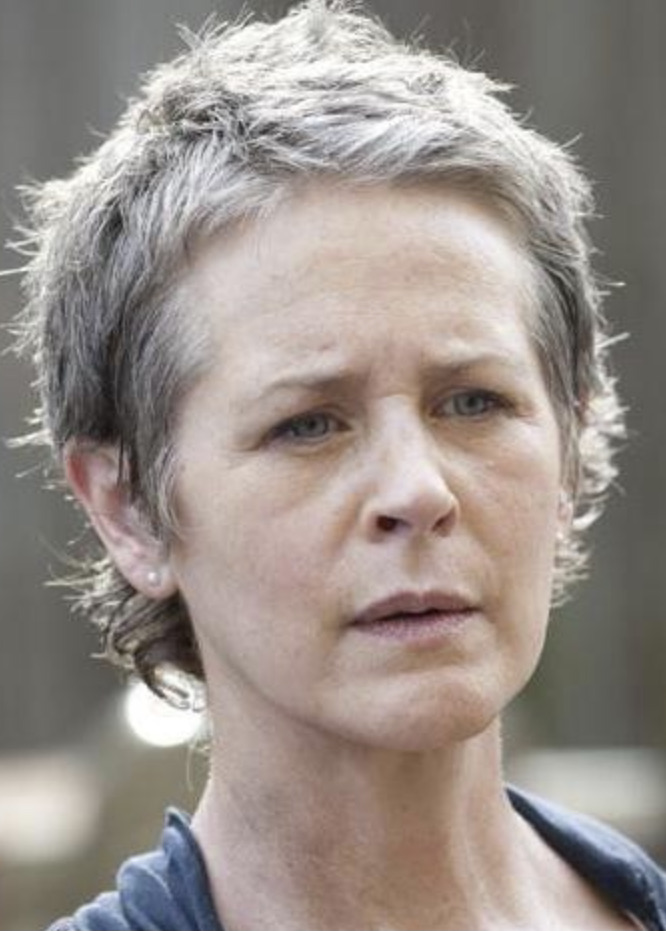 This weeks episode answered a lot of questions and got us caught up on who made it out and who didnt. I like the fact that we got to see each groups escape from the prison. The show starts out with Beth reading from her journal and we can see that the prison kind of gave the group a sense of hope. So now that its gone is really devistating. Even Daryl seems that he has lost hope. These two should have no trouble surviving together. Who knows maybe this could turn into a romance. When picking groups to survive the apocalypse Tyree got the short end. Atleast he has the "little ass kicker" Judith. It must be pretty tough changing a diaper and killing zombies. I dont think they would have made it to far but look whos back. I can say that I was not expecting that. If not for her this group would have been on our R.I.P list. We also find out in this episode that Lizzie is not the best babysitter as she suffocates Judith to try and keep her quiete. Like Carl she is turning hardcore. Its then we find out about this Safe Haven that everyones heading to. Then we get to see the group of Sasha, Maggie and Stookey. This is the first time that we have seen this side of Maggie. Like any other crazy girlfriend she has to find her man no matter how many bus loads of walkers it takes. Watching this scene kinda reminded me of emergency escape drills on the school bus. I kinda seen that one coming. Finally after the show is almost over we get to see one of my favorite characters on the show. Glenn wakes up in the watch tower with about a hundred zombies below. That is one heck of an alarm clock. He gets his gear and gets out. As he is leaving he stumbles upon one of the governors people Tara. I had already forgot about her but its nice to see her again since she was never really a bad person to begin with. This is going to be interesting to see how she holds up after losing everyone at the prison showdown. Right as the show is going off. There is a humvee that pulls up with three characters we have never seen before there names are Eugena, Abraham and Rosita.
The episode was not really all that action packed but it got me amped up for a few reasons. New characters being one of them. We got to see the return of Carol also. I am really looking forward to next week so we can see who these new people are.
Discuss the episode here.