For those who use Wraith to grab stuff from BO3 it now exports notetracks (Tom's did too, but nobody used it didn't work if you dragged them on lol). This little tweak will grab the notetracks and add them to Aidan's list of notetracks so you don't need to add them manually.
This will also work with Tom's notetracks if you do import them to grab them.
If you haven't already go to here and download his tool:
http://ugx-mods.com/forum/index.php/topic,1295.0.html
After doing that, go to %USERPROFILE%\Documents\maya\2012-x64\scripts and open CoDMayaTools.py in something like Notepad++, etc.
Replace its contents with this:
[You are not allowed to view external links. Register or Login to see them]
Once that's done you'll notice a new button called "Grab Notes" in the xanim export window.
All credit goes to Aidan, don't even consider crediting me for something so minute.

Demonstration with PPSH from GK's anims: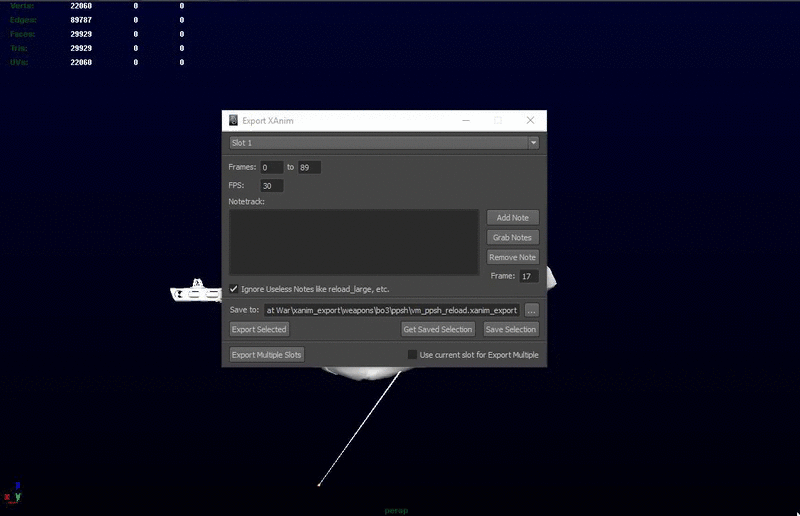 Sorry but you are not allowed to view spoiler contents.